Home Health Services
Bexar, Atascosa, Comal, Kendall, Medina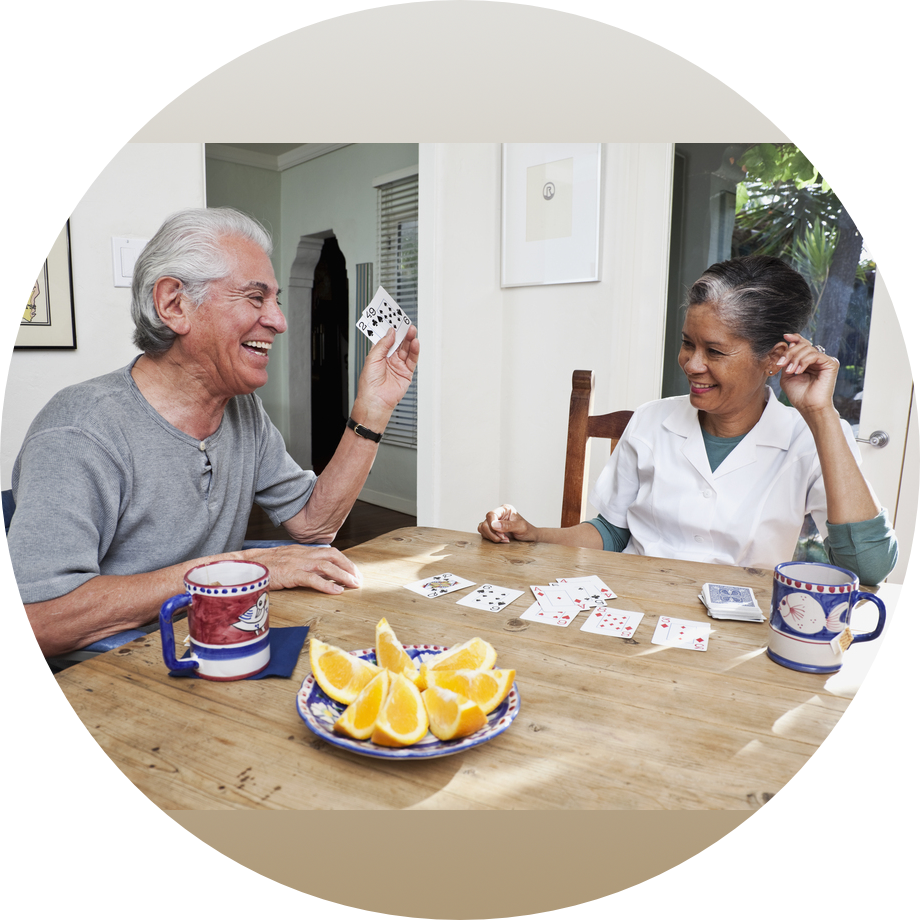 Our full range of Clinical Home Health Services include:
Home Health Services
SKILL NURSING
Wound care
Psychiatric Services
Disease and Pain management
Medication monitoring and management and education
Patient education to promote self-care and self-management
Administration of Injections
Treatment for balance problems that can lead to fall risks
Congestive Heart Failure Management
PHYSICAL, OCCUPATIONAL, SPEECH THERAPY
MEDICAL SOCIAL SERVICES
CERTIFIED HOME HEALTH AIDES
Home Health Care Facts
*Based on and compared to the stats from Medicare's Home Health Compare for July 2014- June 2015
61.5% of Soft Touch Home Care (STHC) patients got better at walking or moving around (Texas avg. is 59.9).
STHC has highest maximum rating (100%) on treatment of patients' pain (Texas avg. 98.6%) as well as how often treated heart failure symptoms (TEXAS avg. 98%).
STHC received 100 % rating for how often staff checked patients for risk of developing pressure sores. (Texas avg. 97.8%).
Agency received a 97.3% rating on beginning patient services in a timely manner (Texas avg. 91.7%).
Agency received a 98.4% rating on teaching of patients and caregivers about their drugs (Texas Avg. 95.3%).
The quality of patient care star rating provides a single indicator of an agency's performance compared to other agencies. STHC HAS A QUALITY OF FINAL PATIENT CARE RATING OF 3 ½ OUT OF 5 STARS; WHEREAS THE NATIONAL AVERAGE AND TEXAS AVERAGE ARE BOTH 3 OUT OF 5 STARS.
While the quality of patient care star rating provides a summary of agency performance, you may prefer to compare agencies based on your own personalized needs.
For further information visit: medicare.gov/homehealthcompare/
Contact your local Texas Department of Aging and Disability Services office TO APPLY FOR LONG TERM CARE SERVICES.